FAQ About Water Filter Housings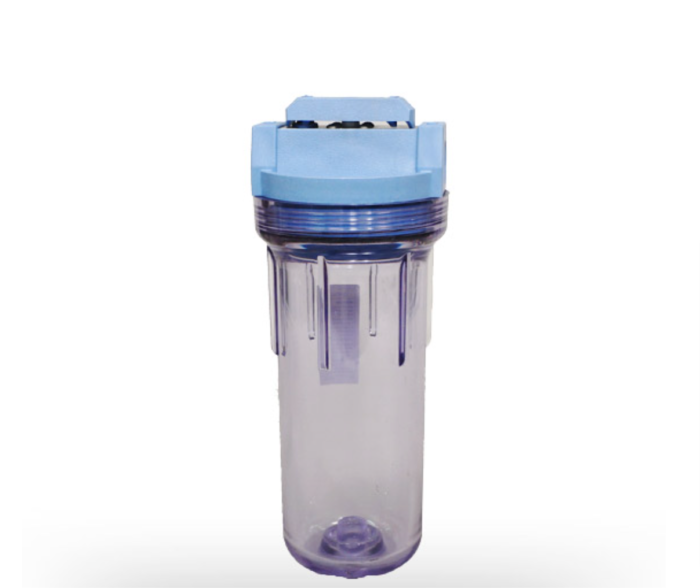 FAQ About Water Filter Housings
Water filter housings are casings around your filter cartridge that directs the flow of water. In this article, we will take a look at some of the most frequently asked questions about our water filter housings.
What Are Different Types Of Water Filter Housings?
They come in a wide range of types. Mainly water filter housings are of two types: Point Of Use (POU) housing and Point Of Entry (POE) housing. However, there can be subcategories based on size, material, and purpose. 
Based On Materials, The Type Of Water Filter Housings Can Be:
● PVC Cartridge Filter Housing
● PVC Bag Filter Housing
● Polypropylene Filter Housings
Based on purpose, the type of filter housings are:
● Cartridge Filter Housing
● Fabricated Strainers
● Casted Basket Strainers
● Self-Cleaning Filter
● Y & T Strainer
● Vent Filter
What Is The Difference Between POU And POE Filter Housings?
POU water filter housings will filter your water right where you use it. For example, an individual tap or faucet. So POU systems cover filters under the sink, filters attached to your faucets, or filtration pitchers. The housings for POU water systems serve this purpose.
On the other hand, POE housings are for the entire house. They're also called whole-house systems and are attached to the mainline. They filter all the water that comes to your residential or commercial house. The POE housings are usually large-capacity ones to serve this purpose.
Why Should You Install Water Filter Housing? 
You might be wondering why it's important to install water filter housing. There are many benefits to installing water filter housing.
Water filter housings, especially whole housing systems, offer a versatile large capacity filtration. Since they are geared towards high flow, they can remove heavy sediments easily. By installing large water filter housings, you can reduce the number of vessels needed for high-flow applications. It can also withstand variations in water pressure. The large cartridge capacity will be very helpful for you.
What Are The Features Of Water Filter Housing? 
Before you get a water filter housing for yourself, you have to learn what the features are. Water filter housings of Paragon Water have many good features. These include-
● Superior strength and seal
● Resistant to chemicals
● High flow rates with minimal pressure drop
● There is a pressure relief valve and valve in the head option
● The filtration system is highly economical
● WQA certified. This ensures materials' safety and structural integrity.
● You can find a wide variety of inlet/outlet fitting sizes
How Does A Water Filter Housing Work? 
The water filter housing is used with a water filter cartridge to remove sediments from water. The housing itself does not take part in the filtration process. First, the flow enters through the inlet nozzle of the housing. Then the housing directs the flow to the cartridge. That's where the filtration takes place. After the water is contamination-free, it comes out through the outlet nozzle. They make the filtration process faster by promoting a higher flow of water.
How To Choose The Right Water Filter Housing? 
Water filter housings come in many sizes and types. How will you know which one you should choose for your water filter? If you don't have the original manual for your water heater on hand, you can check in with a qualified plumber to determine the best filter and fit for your application.
You have to have a good understanding of the kind of contaminants in your water. These can be suspended particles, dissolved inorganics, dissolved organics, microorganisms, and others. Based on the type or types of contaminants that you need to remove; you can choose the ideal filter type.
Also, consider the features and benefits that come with a certain type of filter housing. If you do some research and study your own water filter cartridge, you will be able to find the perfect match.
Now all your questions have been answered. Remember that though it's easy to install water filter housings by yourself, it's best to leave it to the professionals. Contact Paragon Water today to check out our water filter inventory.