Custom & Standard Carbon Block Water Filter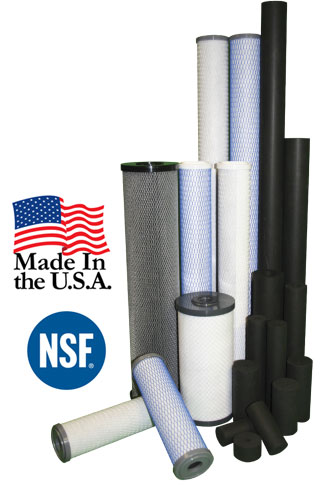 Paragon Water Systems offers both standard and custom carbon block water filters using only the finest activated coconut-based carbon for purer water filtration. Unlike bituminous-based coal solutions, activated coconut carbon block filters do not contain high levels of contaminates and dust fines, which can leach into water.
In addition, coconut-based carbon contains a lower inorganic ash content and more microspores for increased surface area and porosity. This significantly increases the capacity of your carbon block filter to absorb small molecules such as volatile organic compounds (VOCs). Activated coconut-based carbon is a green product for today's environmentally conscious companies.
Paragon Water Systems has the ability to customize carbon block water filters to meet your needs and the ever changing needs of your clients. We manufacture the highest quality, NSF-certified blocks made in the U.S.