How to Find a Water Filter Supplier That Meets Your Specific Needs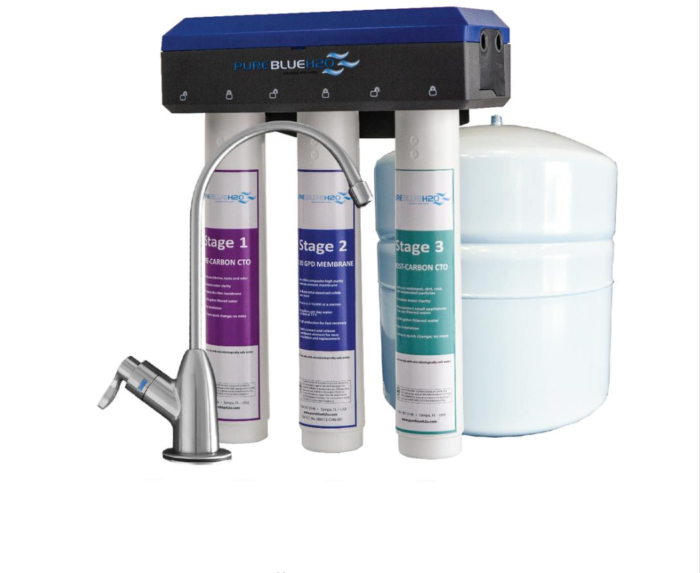 How to Find a Water Filter Supplier That Meets Your Specific Needs
If you are in the market for water filter systems, you've undoubtedly discovered how competitive this industry can be. You have a lot of water filter manufacturers to choose from. Who has the best quality filter? What's a reasonable price? Will my system need to be upgraded at some point? How do I find a water filter supplier? Paragon Water is the answer.
At present, there are a variety of water filter suppliers that offer the ultimate in reverse osmosis systems, and some of the most popular include Paragon Water Systems and Contact Paragon Water Systems. Because of their superior performance and effectiveness, these filters have an impressive 99% removal of lead and chlorine, making them among the most effective on the market. Moreover, as a leading water filter supplier, Paragon is always evolving and improving upon its technologies, ensuring that customers stay up-to-date with the latest innovations.
It's also recommended that you purchase water filters that are certified to filter out microorganisms like cysts and algae. Cysts, such as cryptosporidium, are known to cause severe health problems, particularly in young children who are most susceptible to them. As for algae, it is one of the most common types of contaminants in bottled water, and while there are several water filters that can effectively remove this type of algae, no single one is able to remove the number of algae present in unfiltered water.
Your water filter supplier should be able to offer a comprehensive selection of industrial water filtration system components. The most common contaminants to encounter in the industrial setting are chemical contaminants. Virtually every chemical agent has the potential to wreak havoc on industrial equipment, so it's important that your supplier has a comprehensive line-up of chemical pretesters, granular carbon filtration systems, and other specialized products to address these issues. If your supplier does not stock a broad range of options or does not specialize in chemical applications alone, ask for customized service to help address your unique situation. You may even find a good water filter supplier that can customize a reverse osmosis system specifically for your type of industrial operation.
Your water filter supplier should have excellent customer service to help you with questions. Do not hesitate to ask questions about the filtration process, product line, or what type of customer service is available. A good supplier will be willing to guide you to the best solution for your particular situation, no matter how big or small it may be. You should also be able to access a detailed water filter manufacturer directory online. If the supplier cannot provide you with a directory, look elsewhere for a company that can help you find a water filter manufacturer.
In short, you want to ensure that your water filtration systems can meet your particular needs. Contacting your supplier ahead of time gives you a head start on researching the market, making sure that you're getting the best price on a reputable and well-made product. And don't forget to take into consideration the environment and the health of your family when deciding which water purification systems to invest in. Choose a supplier that offers comprehensive customer support and a long list of satisfied customers.
For the best water filtration system supplier contact us today!