Wholesale Reverse Osmosis Distributor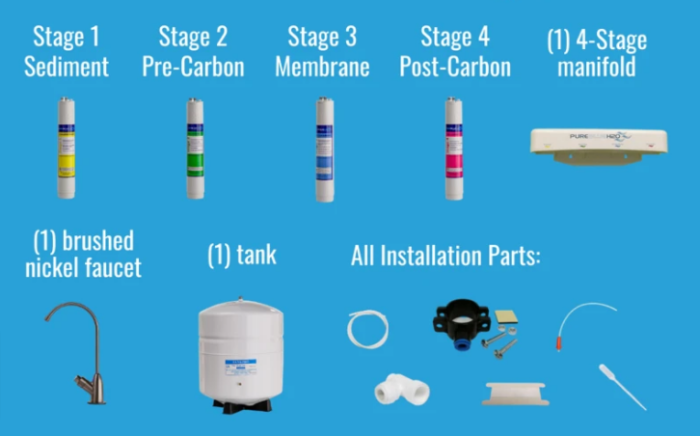 Wholesale Reverse Osmosis Distributor 
Are you looking for a wholesale reverse osmosis distributor? You've come to the right place by visiting us today. Paragon Water Systems is a proud distributor of wholesale reverse osmosis filtration. We are an ODM provider of only the best quality water filtration solutions without any negative impacts on the environment.
What is a reverse osmosis water filtration system?
There are various ways to filter your home's drinking water and free it from harmful contaminants. Among them, the reverse osmosis system undoubtedly offers one of the best solutions. This system works exactly like the osmosis in plants' water absorption process. There is a semi-permeable membrane in this system. It removes ions, molecules, and larger particles from drinking water and only allows for the impurity-free water to enter. The normal flow of solvent occurs from a low concentrated solution to a high concentration one. There are four to five stages of filtration to remove the most harmful contaminants from the water. It's a simple yet highly effective system to get pure, contamination-free drinking water for your home. 
Why should you install a reverse osmosis system?
Reverse Osmosis Water System is one of the purest water filtration methods available in the market. There are many advantages to installing a reverse osmosis water filtration system in your home. For example-
● This system can filter even heavy metals such as lead. All pollutants like nitrates, pesticides, sulfates, fluoride, bacteria, pharmaceuticals, arsenic, and other contaminants will be removed.
● There are very few parts to the system, which makes it easier to clean as well as maintain. There is no additional headache to maintain it.
● It is approved by the EPA.
● Compared to other POU filtration systems, reverse osmosis is proven to be more effective than simpler carbon black (charcoal) filtration systems.
● Reverse osmosis is also considerably less expensive than the ultraviolet disinfection system.
● This filtration system is the best choice for a water supply that is adequately treated with chlorine.
What are the features of reverse osmosis distributed by Paragon Water Systems?
Paragon Water Systems provides two types of RO filtration — the 3-stage one and the 4-stage one. Based on your requirements, you can choose either. Some features make our product stand out from the rest of the market. The best features of their RO systems are-
● Twist-lock slumps are easy and convenient to use.
● There is a fast auto shut-off built into it, and it's completely quiet.
● Proprietary filter cartridge solution that will ensure your replacement business for life.
● Solids as small as 0.01 microns will be totally dissolved up to as much as 97%.
● The kit will include an auxiliary faucet, a 2.8-gallon tank, and all required hardware.
● The taste and clarity of your water are guaranteed to improve.
At Paragon Water Systems we take great pride in our craftsmanship and we have completed hundreds of successful installations. Our products never fail to meet customers' product application specifications and also exceed their expectations. Naturally, our Reverse Osmosis Water system is no different. If you want one for your home, feel free to contact us!