The Leading Reverse Osmosis Manufacturer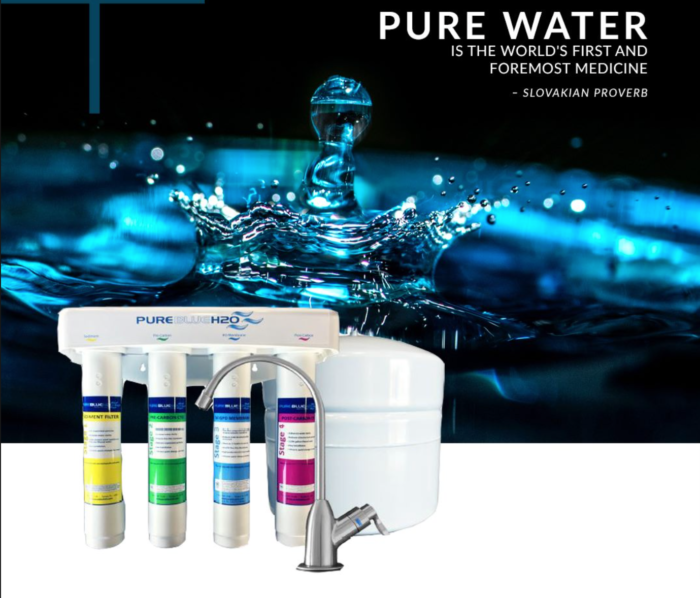 The Leading Reverse Osmosis Manufacturer
Did you know that 70% of our bodies are made up of water? Is it possible to be sure that the water we use for survival is clean? It is hard to find pure water these days. The water we drink might not be clean. It may contain harmful chemicals, sediments, and particles. You can tell if the water tastes bad or smells foul. What happens if we drink contaminated water? Drinking impure water can lead to many illnesses, including diarrhea, cholera, and dysentery. What is the solution? Installing a reverse osmosis filter in your home from a trusted Reverse Osmosis Manufacturer is the solution. This will ensure that your family has clean drinking water and prevent any potential health problems.
Choosing The Best Reverse Osmosis Manufacturer
Why hesitate to put in a reverse osmosis water filter? Let's talk about why you should install one now. Finding the top Reverse Osmosis Manufacturer is becoming increasingly popular as more people become aware of the dangers of drinking tap water. Water filters are important today because they ensure that tap water is clean and reduce the risk to your health. It enhances the taste and eliminates any unpleasant odors from impure water. Installing a water filter provider in your home can solve your hair and skin problems. Water contaminated with bacteria can cause hair and skin damage.
You may be thinking, "With so many benefits of water filter it must come with a high price." Let us prove that's not the case. It is affordable and requires very little maintenance. You don't have to purchase bottled water or contribute to plastic waste in the environment. Now, the hardest task is to find reliable water filter companies. We have you covered. Paragon water company is customer-oriented. Paragon water company has highly skilled employees who are experts in the supply of water purifying equipment. We offer the best prices!
Who Should You Choose?
It is important to choose the top Reverse Osmosis Manufacturer for you once you've made the decision to buy a countertop water filter system. Paragon Water Solutions is the answer! Paragon Water Solutions is known for producing the highest quality H2O products and is a professional producer of many water products, including water filters, dispensers, reverse osmosis systems, as well as showerhead systems.
Our primary focus was and still is to provide reliable, long-lasting products to our customers so that they can enjoy clean water and good health. We have been in the industry for many years and it is our dedication to quality, customer service, and technology that sets us apart from others.
Paragon Water Systems, Inc. is an ODM/OEM provider certified water filtration systems. Paragon was founded in Clearwater, Florida in 1988. It now has manufacturing facilities in China and the U.S. Our mission is to develop and discover new technologies that improve drinking water quality while providing exceptional service and integrity.
Paragon Water is a leader in the industry's design and production of water purification and filtration products. Our products are NSF-certified and many of them have been certified to meet international standards by organizations such as the Ministry of Health of the People's Republic of China.
Paragon has expanded internationally since its inception. We opened manufacturing facilities in Xiamen and FilterPro in Zhongshan. This has allowed us to grow and make technological advancements. We offer cost-effective solutions that will improve your bottom line thanks to our extensive experience and expertise as well as partnerships with other successful OEMs.
Contact Paragon Water Solutions!
Start drinking clear contaminated free water with a reverse osmosis water filtration system today! If you are looking for the best Reverse Osmosis Manufacturer then look no further. Paragon Water Solutions has been around for decades and can provide easy solutions to any water problems in your home. There are many products available, including 3 stage reverse osmosis filter system, 4 stage reverse osmosis filter system, RO filter replacement, carbon block water filter, and under sink water filters. Our company is customer-driven and has a passion to save lives from water-borne illnesses. All water products are designed, engineered, assembled, and manufactured in our laboratories. They can be customized to meet your specific needs. If you have problems with your water filtration or if your water is not being cleaned properly, go straight to the water filter manufacturer Paragon Water Solutions, contact us today!