The Leading Wholesale Reverse Osmosis System Suppliers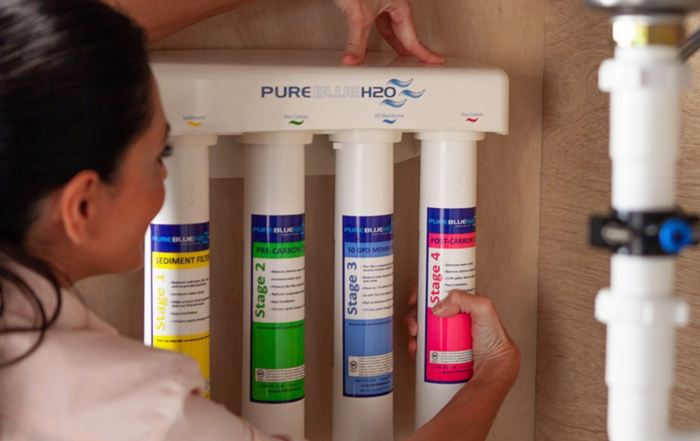 The Leading Wholesale Reverse Osmosis System Suppliers
Are you unhappy with the quality of your water? Are you looking for the best water purifier but aren't sure where to start? We can help! No problem! A Wholesale reverse osmosis system is something you may have heard of. You heard it right. Wholesale reverse osmosis systems are the most popular and economical way to remove harmful impurities and improve the taste and odor.
Reverse Osmosis Systems: Working Principle
Wholesale reverse osmosis water purification systems are used to remove high levels of harmful contaminants from water. The pressure causes impure water to flow through the semipermeable RO membrane. Most of the suspended solid particles and pollutants are removed from the stream. Clean water is then stored in containers for future use.
Reverse Osmosis System Characteristics
Wholesale reverse osmosis systems are a new type of water purifier that automatically removes contaminants from the water we drink. It also improves the water's taste and smell.
Here's a list of Paragon Water Wholesale Reverse Osmosis System characteristics.
Provides multi-level purification
Eliminates 97% of Total Dissolved Solid Contaminants – as small as 0.01 microns
Maintains pH level for better taste
Maintains temperature
Performs functions without making noises
Operates automatically
Proprietary cartridge connection ensures your replacement business for life
Revitalizers to improve hydration capacity of water
Includes auxiliary faucet, 2.8-gallon tank, and all hardware
Easy & convenient twist-lock sumps
Why should you choose us?
At Paragon Water Systems we take great pride in our craftsmanship and we have completed hundreds of successful installations. Our products including our carbon block water filter, and four-stage reverse osmosis, never fail to meet customers' product application specifications and also exceed their expectations. Naturally, our Wholesale Reverse Osmosis Water system is no different. If you want one for your home, contact us today!