Upgrade Your Shower Head Water Filter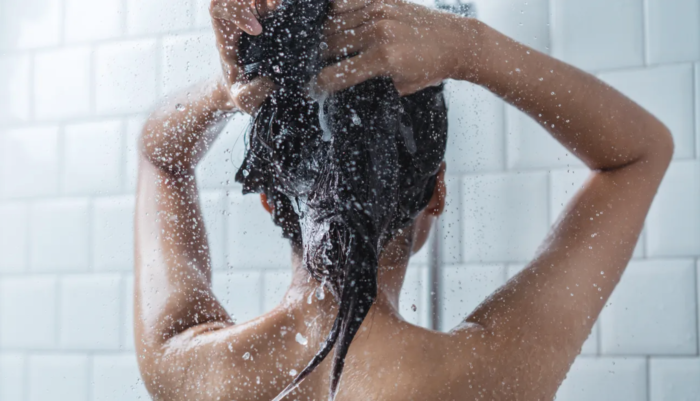 Upgrade Your Shower Head Water Filter
Have you ever wondered why your skin remains irritated or oily even after taking the necessary cleaning steps? Do you feel your hair isn't as beautiful as it should be, even after spending a lot of money on shampoos? It may be because you are not using the right shower head. The right shower head water filter will eliminate contaminants such as chlorine.
Chlorine In Water
Water contains high levels of chlorine. This chlorine is dangerous for the skin and human health. Here are the main problems that shower chlorine can cause.
The skin absorbs chloride ions and builds up within the body.
Chlorine exposure can cause hair loss.
Chlorine exposure can also cause acne and eczema.
Cancer can also be caused by the THM in the shower.
The Solution:
A shower head Water filter is the only way to avoid this. The world is moving at a rapid pace. Innovations are constantly coming into the world, and with them come these new shower heads. shower head water filters are made to remove any harmful impurities, including chlorine while maintaining the same water pressure.
Choose from our selection of shower head filters:
SUNFLOWER
P2201/P2301
SHF
WMF
HFS
Shower Filters can help with shower water that may be contaminated with Chlorine, Iron, Hydrogen Sulfide, heavy metals, microorganisms & limescale which can be harmful to the human body and plumbing components.
Chlorine can be absorbed through the skin while showering.
Hot shower water vaporizes Chlorine which can then be inhaled.
Chlorine in your body can form a variety of toxic compounds.
Chlorine is an extremely reactive element and a strong oxidizing agent.
Elemental chlorine at high concentrations is extremely dangerous and poisonous for all living organisms.
Chlorine exposure can damage the skin & hair and irritate the eyes.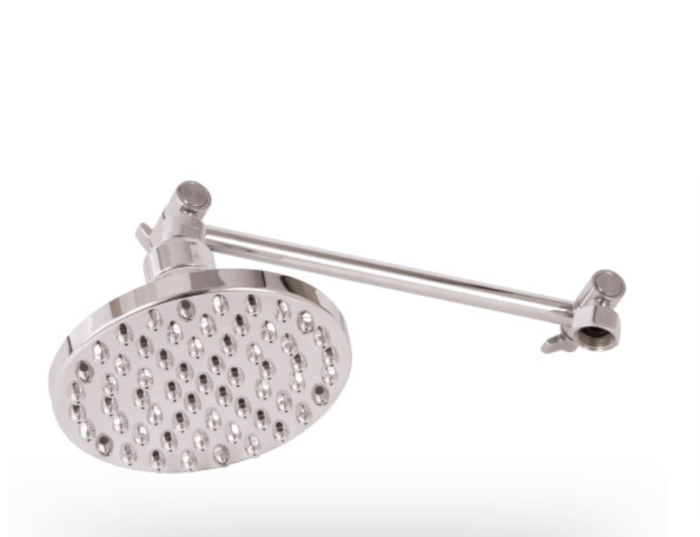 The Sunflower
The Sunflower water filters will eliminate hydrogen sulfide, chloride, iron, and microorganisms from your water supply.  Sunflower filters also include a full-sized shower head water filter that produces a rain-like falling water effect. This filter is an ideal solution to your home's water supply. It will also include a number of filters that will ensure your shower water stays clean. This system can be used with traditional tub showers. It has a compact design and a complete filter system that won't detract from the appearance of your shower.
10,000 Gallon
Large 6" head with 60 chrome nozzles
10" Hi-Low shower arm, allows for a 20" height and angle range
Filter reduces Hydrogen Sulfide, Calcium Carbonate, and Magnesium
Prohibits growth of Bacteria, Fungi, and Algae
Indoor showers
Outdoor showers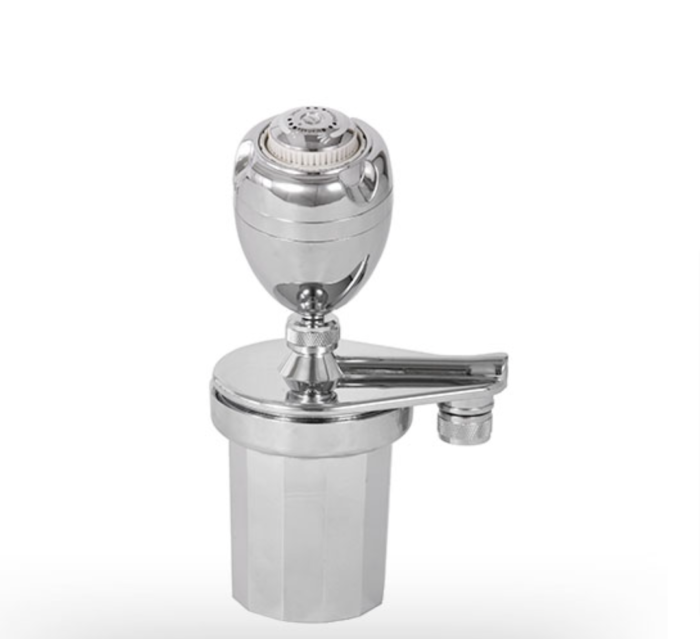 The P2201/P2301
These P2202/P2301 systems come with a complete shower head water filter as well as a full filtration basket. These filters can be replaced with regular carbon filtration systems. When sediment is forming around your shower head, you can simply remove the top and change the filter. This provides additional protection against microorganisms like limescale and hydrogen sulfide. Chlorine filters can also be used to improve the quality of your home's water supply and skin health. With the filtration solutions that can be found here, you can enjoy the best in reliable shower filter systems for the future support of your home in every bathroom.
30,000 Gallon backflow
Compatible with any shower head, handheld, or wall mount
Indoor showers
Outdoor showers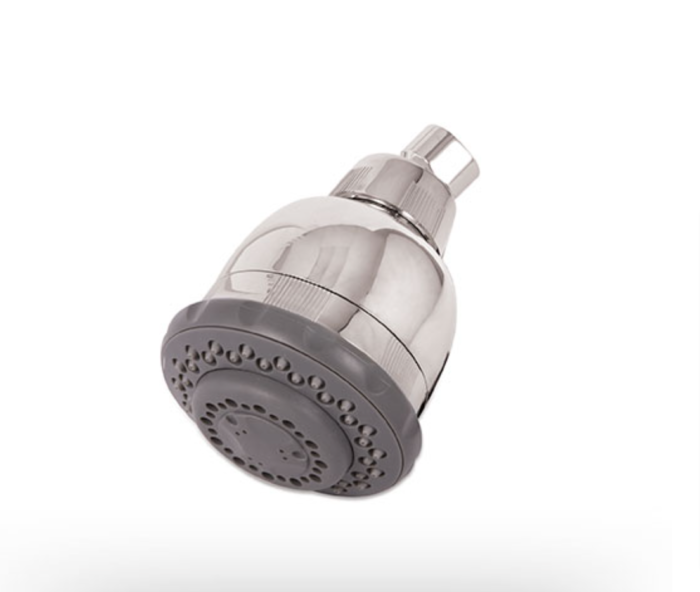 WMF
WMF Shower Filter System is a compact and discreet shower head that works in all designs. Whether you're trying to outfit a shower stall or you need access to a small shower head in a tub setup, we can make sure that you are able to enjoy the best shower head support. The small system includes a carbon filter built into the plumbing. It can remove chlorine from water supplies and reduce harmful chemicals. The WMF system will keep your home's water supply clean, and it will ensure you have the best shower conditions.
10,000-gallon integrated wall mount
5-function massage head
Convenient compact design
Patented media and system
Indoor showers
Outdoor showers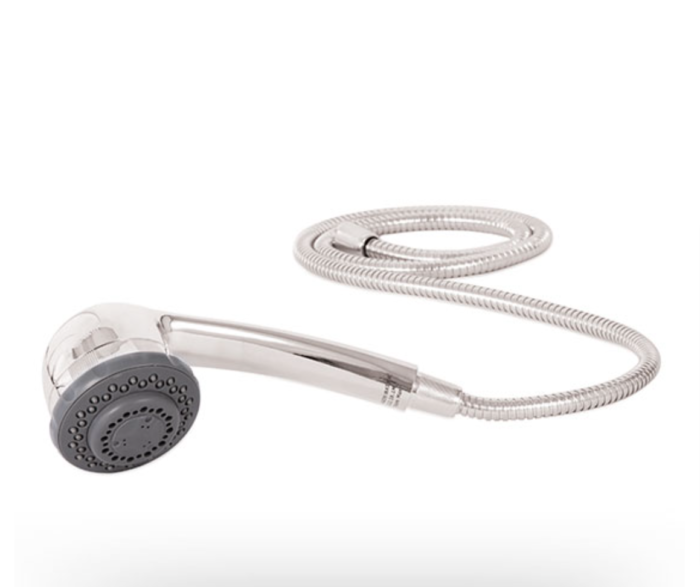 HFS
The HFS system has a detachable shower head water filter that can be attached to any standard shower setup. These shower heads have replaceable carbon filters that remove many compounds from your water supply. This filter works in the same way as the WMF shower head, but it has the added benefit of being detachable.
10,000-gallon integrated handheld
5-function massage head
Convenient handheld design
Available in chrome, white, brass, and brushed nickel
Indoor showers
Outdoor showers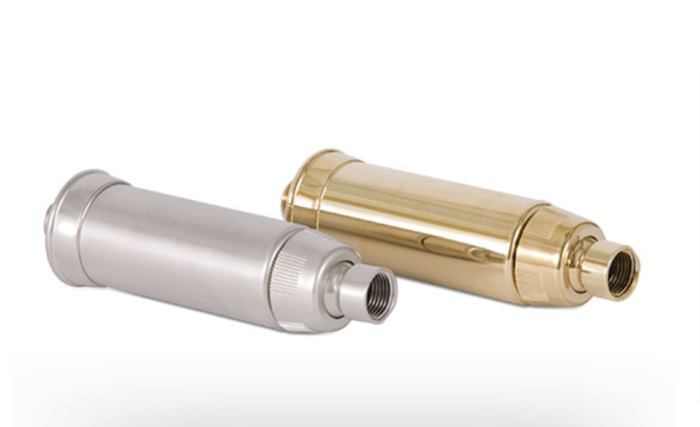 SHF
Consider using your own shower head with the design of the SHF tank. These tanks can be incorporated into your home's water supply, and allow you to use your preferred shower head. You can change the filters as needed and enjoy a higher level of filtration while still enjoying the convenience of your shower head design.
5,000-gallon shower hose filter
Compatible with all handheld shower head models
Maintenance-free; no replacement cartridge required
Available in chrome, white, brass, and brushed nickel
Indoor showers
Outdoor showers
Why Choose Us?
Paragon Water is one of the top shower head manufacturers. Their primary goal is customer satisfaction. Paragon Water Solutions has been around for decades and can provide easy solutions to any water problems in your home. Paragon Water Solutions also offers more products including 3 stage reverse osmosis filter system, 4 stage reverse osmosis filter system, RO filter replacement, carbon block water filter, and under sink water filters. Our company is customer-driven and has a passion to save lives from water-borne illnesses. All water products are designed, engineered, assembled, and manufactured in our laboratories. They can be customized to meet your specific needs. If you have problems with your water filtration or if your water is not being cleaned properly, go straight to the water filter manufacturer Paragon Water Solutions, contact us today!