Buy A Reverse Osmosis Systems Wholesale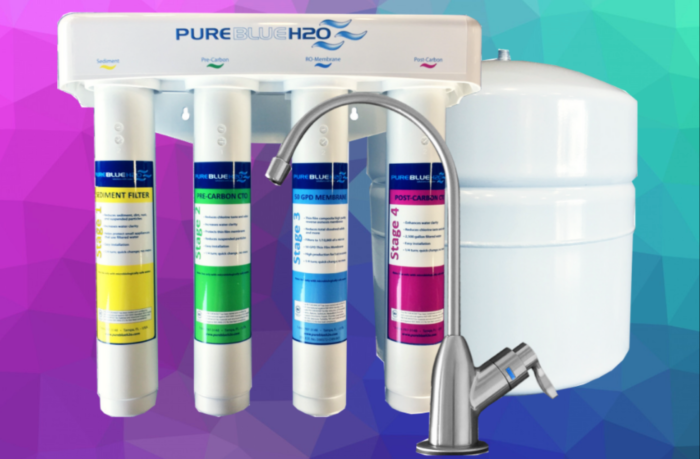 Buy A Reverse Osmosis Systems Wholesale
Are you looking for water filtration systems that will give you safe, clean water and a better taste? Are you unsure if reverse osmosis is right for you? Reversible osmosis is one of the most effective water filter systems. Reverse osmosis systems wholesale use water filter technology to remove contaminants from the water and improve the taste and odor. No worries! You don't have to worry!
What Does The Reverse Osmosis System Do?
Reverse osmosis systems wholesale use the same principle as reverse osmosis to purify water by eliminating impurities. These are the steps that a reverse-osmosis system must follow to purify water.
First, the water with impurities is passed through the pre-filters. These filters eliminate most harmful substances including chlorine and dissolved solids.
This forces the water through the semipermeable RO membrane at great pressure. The RO membrane is used to extract all dissolved particles and push them into the reject stream.
The purified water is kept in the storage tanks. This process continues until the storage tanks are full. The system will then automatically close.
The water eventually passes through the filter before it reaches the water filter tap.
Perks Of Using Reverse Osmosis Systems Wholesale
Reverse osmosis is the best and most cost-effective water filtering system. There are many benefits to this system, including:
It eliminates the majority of harmful contaminants such as chlorine, salts and fluoride, chloride, sediments, dust, rust, and pesticides.
Enhances the taste and odor
Environment friendly
It is cost-effective
It is easy to install
Low maintenance
Operates automatically
Both commercial and residential properties are possible to install
2.8-gallon tank
Auxiliary faucet
Why Choose Us?
Paragon Water System is committed to providing the highest quality reverse osmosis systems wholesale for our customers. This field has been our specialty for over 30 years. We are also NSF and WQA certified. Our experts have the necessary training, expertise, experience, and knowledge to work with clients confidently.
To get the best Reversible Osmosis system or a carbon block water filter, contact us today. It includes an auxiliary faucet, 2.8-gallon storage tank, and all hardware at a wholesale price.