Does Reverse Osmosis Remove Fluoride?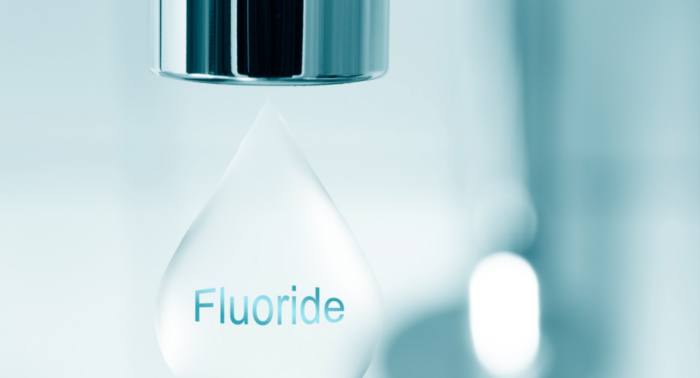 Does Reverse Osmosis Remove Fluoride?
What do we know about fluoride in drinking water? And does a reverse osmosis remove fluoride from our drinking water? Fluoridated water is now available in 67 percent of American homes. What began with a single water supplier fluoride adding to water in the 1940s has grown to include 68 percent. The U.S. Department of Health and Human Services recommends the level of fluoride in drinking water be "no higher than 0.7 mg/L to reduce the risk of dental fluorosis among children." Many are beginning to question whether fluoridating public water supplies is a good idea.
Fluoride And Water Effects
Currently, dozens of organizations are urging the removal of fluoride additives.
Fluoride is added to water supplies and cannot be controlled. It affects everyone, regardless of age, weight, health, or need.
Fluoride is known to have toxic properties at low doses.
Many children already exceed the daily fluoride intake recommendations from toothpaste alone.
Fluoride accumulation may make bones brittle and prone to fracture.
Fluoride could be a problem for the environment because 99% of the water we have isn't used for drinking, but is flushed down our drains.
An English study suggests that water fluoridation could increase hypothyroidism risk or cause active thyroid disease.
How To Remove Fluoride From Drinking Water
Does reverse osmosis remove fluoride? Yes, a reverse osmosis system is a simple solution for removing fluoride from drinking water. A Reverse Osmosis (RO) system can remove 85-92%* of fluoride in your water.
Essentially, reverse osmosis technology uses household water pressure to push tap water through the filtration process. Water passes through a semipermeable membrane and additional filters like carbon or sediment filters. Many RO units include a 4-stage process to ensure the best water quality. What Filter Systems Remove Fluoride From Water?
Fluoride and other contaminants can be removed by reverse osmosis.
Sulfates
Asbestos
Chlorine
Detergents
Cadmium, and many other metals
Lead
Complete list of contaminants RO can remove
Are Water Filters That Remove Fluoride Expensive?
Because it is safe, affordable, and easy to maintain, reverse osmosis is becoming more popular. For pennies per gallon, a family of four can enjoy fresh, great-tasting RO-filtered water every day. A residential RO system has a small footprint and can be installed under a kitchen sink. The system can also be connected to your refrigerator and ice machine.
A whole-house reverse osmosis system allows you to have filtered water at all sinks throughout the house and is generally installed in the garage of a home. But this type of system is often considered to be cost-prohibitive for most homeowners due to high ongoing maintenance costs and pre-filtration requirements before the water enters the RO system.
Instead, for fluoride removal, we recommend a reverse osmosis water filter system installed for drinking water at the kitchen sink.
Hopefully, this article answered the question "does reverse osmosis remove fluoride?" Paragon Water Systems offers top-quality systems at affordable prices. When you purchase from Paragon Water Systems, you can trust that your system will be manufactured with the highest-quality components, has an outstanding warranty, and has the very highest ratings for customer satisfaction. Contact us today for all of your wholesale reverse osmosis needs and filters.